On March 14, 2023, Ethereum developers will deploy the Shanghai (also known as Shapella) hard fork on the Goerli testnet at 10 pm UTC. ETH holders are less than 12 hours away from the event that precedes the unlock of staked Ethereum tokens. ETH developers have pushed the timeline for token unlock to April, a slight delay from the previous announcement.
What is the Shapella Hard Fork?
The Ethereum cryptocurrency network's Shanghai upgrade, alternately known as Shapella, is a hard fork slated to launch in April 2023. Developers successfully implemented Shapella on the Sepolia testnet in February. On March 14, at 10 PM UTC, the Shapella hard fork will go live on the Goerli testnet. Within three to four weeks of the fork going live on the Goerli testnet, developers are confident that staked ETH tokens will be unlocked. For the first time since 2020, validators will be able to unstake their assets and get access to their Ethereum tokens.
Why the Implementation on the Goerli Testnet is Important?
Shapella hard fork's implementation on the Goerli testnet is going to be highly watched, given that it is the largest public Ethereum testnet. This also represents the last chance for staking providers to ensure that their ETH tokens are in a state that they can be withdrawn or unlocked in, before Shapella reaches the mainnet.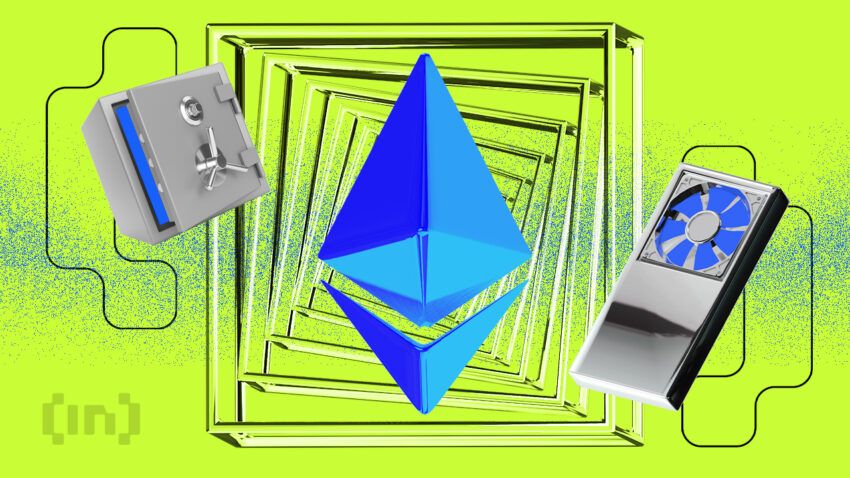 Ethereum Price Impact
Experts believe ETH token unlock will not negatively impact Ethereum price. Christine Kim, VP of research at Galaxy Digital, believes between 30-50% of validator node operators will withdraw their rewards and there is a very small percentage of validators waiting to withdraw their entire staked ETH holdings. This ensures that the circulating supply of ETH does not climb to the level where it increases the selling pressure on the asset.
Kim cited two key reasons for a small percentage of full withdrawals by validators:
If validators needed the liquidity from their entire staked ETH, they would turn to liquidity staking instead of selling their ETH
Ethereum price has declined significantly since 2020, the unstaked ETH holders are most likely sitting on unrealized losses making it less lucrative to sell.
Ethereum Whales are Bullish on ETH Price Recovery
While the ETH token unlock draws close, large wallet investors on the Ethereum network are bullish on the altcoin's recovery and rally. Based on data from crypto intelligence tracker Santiment, ETH whales holding between 1,000 and 10,000 ETH have added 400,000 Ethereum tokens worth $600 million to their balance in the recent dip.
Typically, whale accumulation is considered a bullish sign for an asset's recovery. The largest altcoin by market capitalization followed Bitcoin in its recent recovery and climbed above the $1,700 level earlier today. ETH wiped out its losses from before the implementation of Shanghai on the Sepolia testnet, retesting $1,700 for the first time since February 21.