Exchange ShibFalcon
shflcn Price Live Data
The live ShibFalcon price today is $ 0.00000001 usd with a 24-hour trading volume of $49 usd. We update our SHFLCN to usd price in real-time. ShibFalcon is down -2.1% in the last 24 hours. The current coinmarketcap ranking is #, with a live market cap of $0 usd.
What Is ShibFalcon (shflcn)?
"Shibfalcon is a ecosystem built on the BSC chain that offers several utilities, including chatGPT bot, imageAI bot, chart prediction bot, contract reader bot, and a full Dapps.

ShibFalcon analyzer bot is a software program that is designed to analyze data related to various cryptocurrencies and provide insights into the market trends, prices, and other important indicators. It uses complex algorithms and machine learning techniques to identify patterns and make predictions about the future movement of cryptocurrencies. These bots can be used by investors, traders, and other stakeholders to make informed decisions about buying, selling or holding cryptocurrencies.

ShibFalcon to read and interpret smart contracts, which are self-executing digital contracts that are stored on a blockchain network. ShobFalcon bot can analyze the code of smart contracts and provide users with information about the terms and conditions of the contract, including the rules governing the transfer of digital assets or the fulfillment of certain conditions.

All of the ShibFalcon tools can be useful for investors and traders in the cryptocurrency market. These tools can help users make informed decisions based on data-driven insights, while the Smart contract reader bot can help users understand the terms and conditions of smart contracts, which are an important component of many blockchain-based applications."
ShibFalcon PRICE
$0.00000001
USD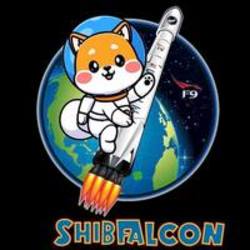 SHFLCN
View Details